Fluid Power Symbol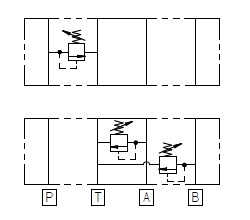 Specifications
Max Flow

: 30 lpm

Max Pressure

: 350 bar

Cavity

: CETOP3

Leakage

: 0.3 ml/min (5 dpm)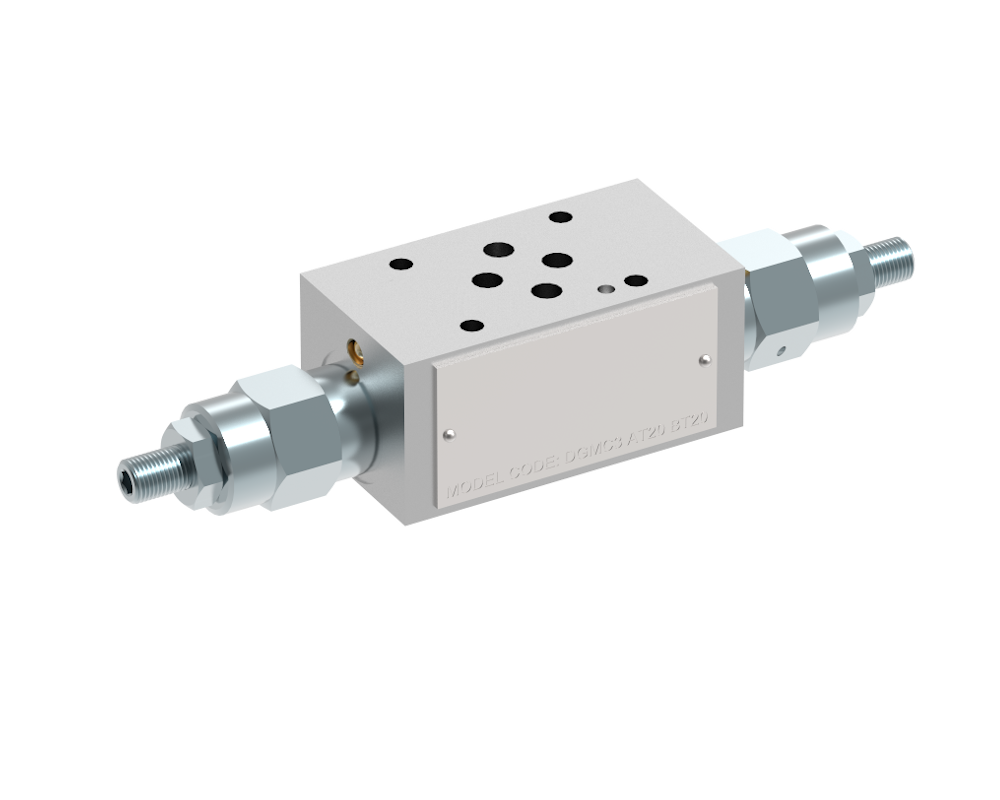 The modular or sandwich valve is stacked along with directional valves in CETOP 3 interfaces to provide a check valve system in various ports depending on the configuration. The valve can be used to either prevent pressure spikes in the main pressure port 'P' or the actuator ports 'A' and 'B'.
As with all direct acting relief valves, when the pressure at P or A and/or B exceeds the spring force, the poppet shifts backward opening the radial holes and allowing the flow to the Tank Port. The pressure can be set by adjusting the tension in the spring.
Sandwich construction offers a compact solution. Hardened working parts ensure a long, reliable and trouble-free life. The cartridge construction gives flexibility in servicing.