Fluid Power Symbol
Specifications
Max Flow

: 240 lpm

Max Pressure

: 350 bar

Cavity

: Not Applicable

Leakage

: 0.3 ml/min (5 dpm)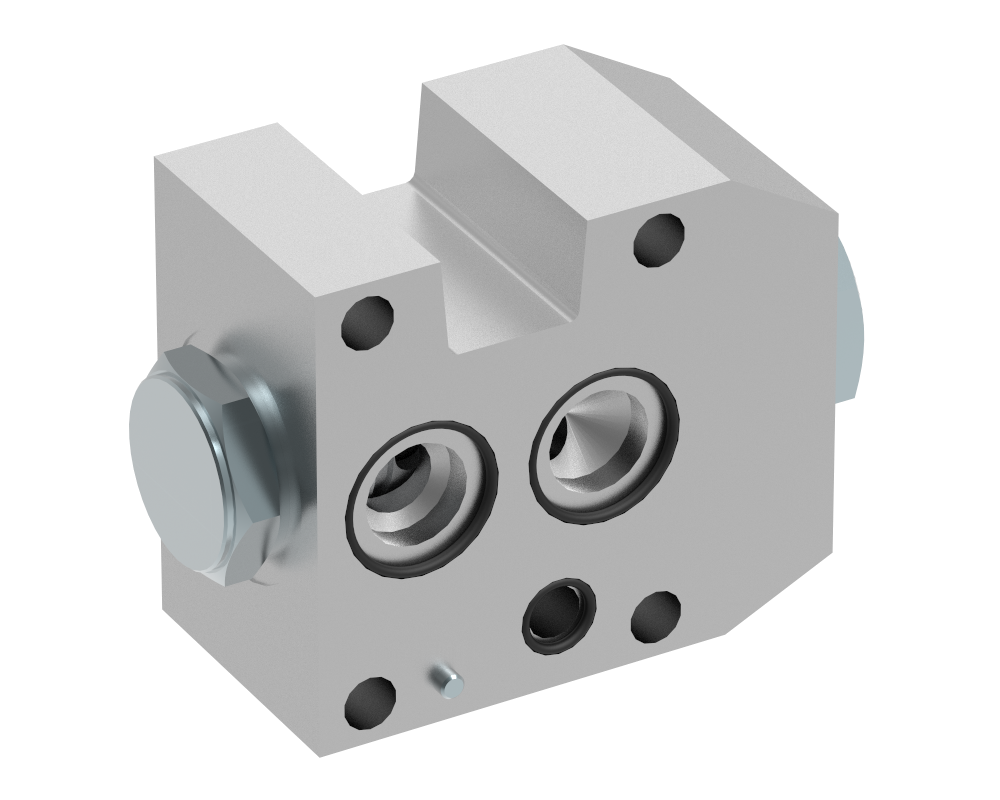 Pilot check valves allow flow to pass in one direction, with a low pressure drop, and then prevent reverse flow until pilot pressure is applied. There are many applications for this valve type, the most common being to lock and hold a cylinder, or another hydraulic actuator, in position.
Pressure on Port V opens the check cartridge against spring force, allowing the flow to Port C. Reverse flow is prevented by the cartridge poppet reseating. Pressure applied to the Pilot Port P will allow the pusher to overcome Port C pressure and open the flow from Port C to Port. V
Hardened and ground poppet gives excellent flow capability for valve size, positive sealing and long working life. Cartridge construction allows line mounting as well as easy servicing.